We strongly believe that movies are a great way to learn a lot of things. In this post we are going to discuss about the movies which explored the Rare Medical Disorders. Lets see which are those movies.
Sky is Pink
Its based on an Inspirational book "My Little Epiphanies" Written by & based on the life of the author Aisha Chaudhary. Aisha was suffering from Severe Combined Immuno Deficiency and Pulmonary Fibrosis. The book was released one day before her demise.
Margarita with a Straw
Its a story of an Indian Teenager with Cerebral Palsy. Kalki Koechlin played the lead actress in the movie and Revathi player her mother. This movie very well showed the emotions and feelings of someone suffering from cerebral Palsy. Eeshwar
A movie based on an Autism. This movie released in 1989 and was a remake of a Kamal Hassan's telugu movie Swathi Muthyam. The movie was very well appreciated by the audience and it is also said that the character of Rohit Mehra in bollywood movie Koi Mil Gaya was inspired also inspired by Swati Mutyam.
Paa
Paa is a Comedy Drama based on a child with a rare Genetic condition called as Progeria. The movie shows us in detail the relationship of the child and his parents in such conditions. The traumas he has to go through in school. The lead actor Auro (Child suffering progeria) was played by none other than the Legendary Amitabh Bachchan.
My Name is Khan
Movie based on a character who has Asperger's Syndrome. Difficulties he has to go in his day to day life. Difficulties in understanding expressions and emotions, everything is shown in a very detailed way. It also shows how emotional connect can help deal with these kind of syndromes. Lead role played by the bollywood baadshah Shah Rukh khan.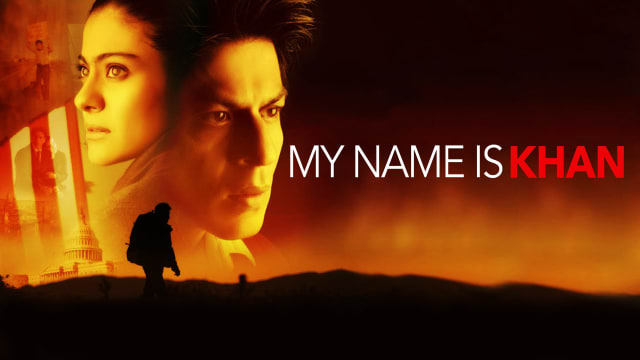 Let us know in the comments box if we had missed to mention any movie which deals with such subject
Thanks for reading the post, Hope you liked it. For more such content request you to kindly follow us on our social platforms Facebook, Instagram, Twitter & Youtube
---
To Follow us, Click:
To Share this post click: